A Friday five + the start of the cat's diet (she just doesn't know it yet)
I don't know about you guys, but I am SO THANKFUL this week is over. I don't know if it was the return of the cold weather or what, but weekend seemed to take three times as long to get here.
But enough of the small talk. Are YOU ready for a Friday Five? Let's go LEGGO.
FOOD
When James and I were on Oahu, we saw ramen shop lines that wrapped around the block. But having never had ramen (other than microwavable variety, of course), we didn't see what the big deal was. Noodles and broth? Gimme a break. And gimme a burger.
Enter Furious Spoon, one of Milwaukee Avenue's newest establishments, which prides itself on serving traditional ramen at affordable prices. Wanting to keep up with the trends, James and I decided to wait in line and give it a whirl, and we've yet to stop thinking about HOW FREAKING GOOD IT WAS.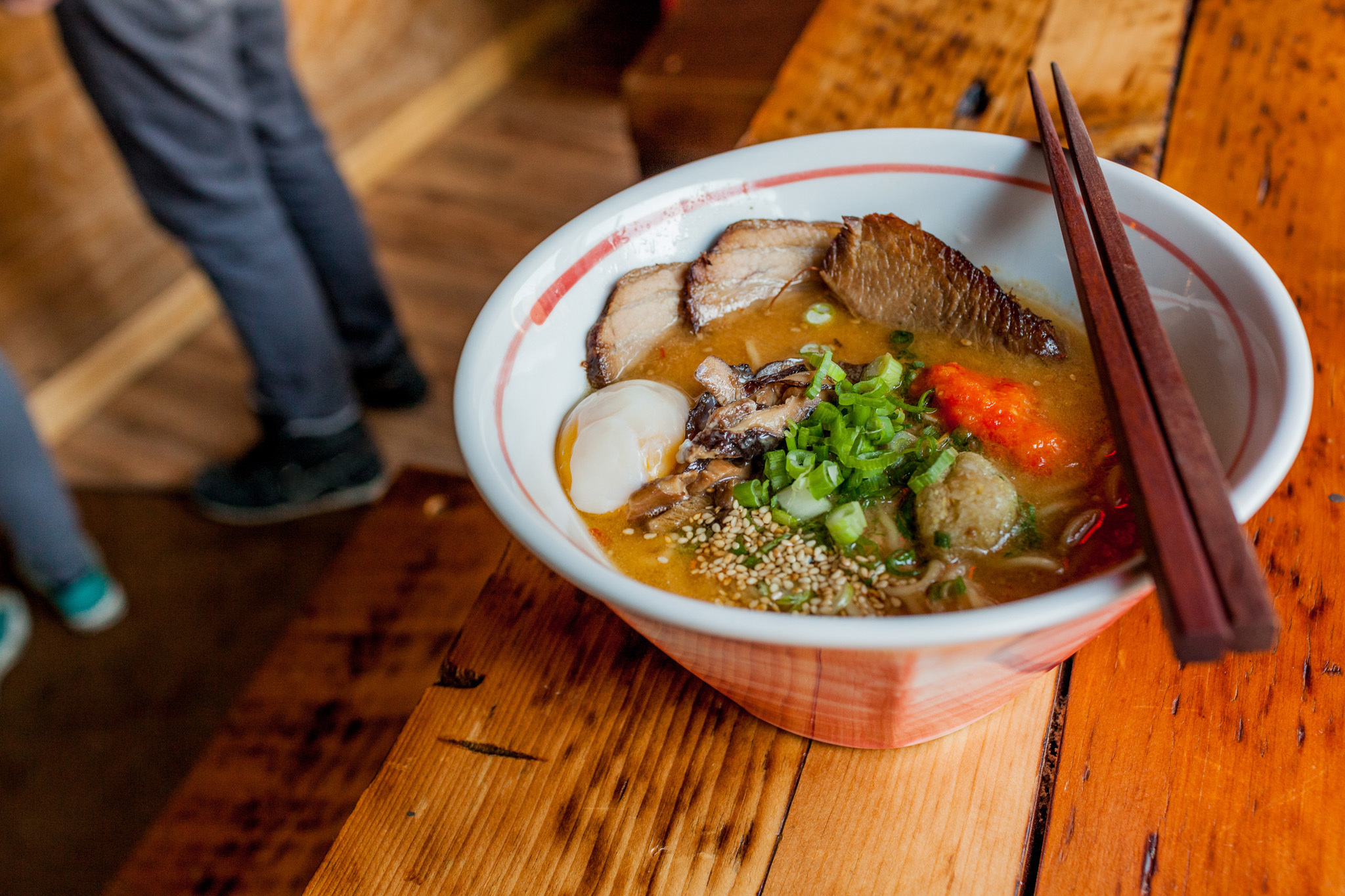 Furious Spoon location and hours:
1571 N. Milwaukee Ave. in Wicker Park
Monday-Thursday, Sunday: 11 a.m. to 1 a.m.
Friday-Saturday: 11 a.m. to 2 a.m.
No reservations, no carry-out. Big-ass soup spoons.
MUSIC
Have you guys heard about Jimmy Whispers? Nah? It's cool, I hadn't either until my friend told me he was the NEXT BIG THING (her emphasis, not mine) and informed me of his free record release at Empty Bottle next Tuesday. Jimmy Whispers is also playing at Pitchfork this year, and you guys know what kind of nutcase I am about that shit.
Step 1: Listen to his new album in its entirety on Spin.com.
Step 2: If you like what you hear, RSVP for the free show at Empty Bottle next Tuesday.
Step 3: Go to Leghorn Chicken before the show and OMG SO GOOD. DROOL.
WEEKEND IDEA
In the mood for music? Head to Mother's tonight at 9 p.m. to see Saved by the Belvedere, a TV THEME COVER BAND. I KNOW. Totally worth having to venture out to the Viagra Triangle, honestly.
Or, are you in the mood for hair braids and tarot cards? Get 'yer booty over to Lost Girls Vintage in Pilsen this Saturday and Sunday from 12 to 4 p.m. for a braid bar, tarot card readings, Moroccan-Inspired cocktails, and the launch of the Lost Girls Vintage Moroccan Collection.
BLOGGER(s)
There are some bloggers you just want to hug when you (finally!) meet them in real life, and I did just that to Lauren and Claire of Foxtail + Moss at an event last night. They were total peaches, and I'm probably going to try and force them to be my IRL friends outside the blogosphere. Weird?
Also, they feature really, really amazing projects on their blog, including a series of astrology stitch posters. I'm partial to Pisces for obvious reasons.
Seriously, check these gals out!
POTPOURRI (AKA THE RANDOM-ASS CATEGORY, NOT THE DRIED FLOWER VARIETY)
My beloved cat, Cha Cha, is starting her diet next week – she just doesn't know it yet.
Here she is snoozin' in the kitchen, her squishy body hanging off the cart. Also yes, this is a post spoiler, because I'm going to tell you all how to make a plate wall without spending a billion dollars on those hideous plate-hangers. GET YOUR VINTAGE CHINA READY.
What are you guys doing this weekend, in Chicago and beyond? Any good weather to look forward to?